New Jersey Divorce and Family Law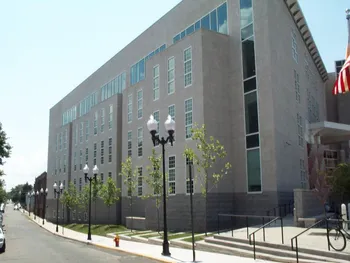 An experienced and affordable lawyer ready to assist you!
Hiring an attorney can be a major life decision! It is critically imperative that your lawyer is
experienced and competent to handle your case. It is also important to hire a lawyer who can
also handle your case for a reasonable rate. Theodore Sliwinski, Esq. offers thorough, understandable answers to the questions you have about your divorce and other divorce-related issues.
For more than twenty-nine years, Theodore Sliwinski, Esq. has been helping people survive divorce and family law cases in the New Jersey Family Courts. He is a member of the bars of New Jersey, Pennsylvania and Connecticut. He has also handled more than one thousand divorce cases all throughout the State of New Jersey. Moreover, he has filed and responded to countless post-judgment motions as well.
He graduated with Honors from Duke University in 1987. He obtained his JD from Western New England University School of Law in 1991. also obtained a Masters in Law from Villanova University in 1992. Moreover, he attends many seminars on Divorce and Family Law practice each year. He has also completed the Middlesex County Family Inn(s) of Court for several years. He has proudly achieved the prestigious level of a Master by the Inn of Court. The Middlesex County Family Inn(s) of Court is an association of lawyers and judges from all levels and backgrounds who share a passion for professional excellence. Through regular meetings, members are able to build and strengthen professional relationships; discuss fundamental concerns about professionalism and pressing legal issues of the day; share experiences and advice; exhort the utmost passion and dedication for family law; provide mentoring opportunities; and advance the highest levels of integrity, ethics, and civility.

Theodore Sliwinski, Esq. was selected for inclusion in the prestigious Top Attorneys of North America, Who's Who Directory. The accomplishments attained by Mr. Theodore Sliwinski, in the field of Legal Services, warranted inclusion into the Top Attorneys of North America. The Top Attorneys of North America, is a New York based publication, distinguishes and profiles leading attorneys who have reached a recognizable degree of success and leadership in their field. The directory is valued for promoting awareness of the accomplishments within the North American legal community.
I would like to meet with you to give you additional information about your divorce case or family law matter. If you would like to meet with me, I will be pleased to set up an appointment with you. At this conference, you'll be able to learn all you need to know about your divorce case, or any other family law matter. This conference is free to you, will last up to an hour, and there is no further obligation at all.
To arrange for your free phone consultation, you can call and leave a message 24 hours a day. Someone from my office will get back to you as soon as possible, if I am not immediately available.
Here's How I'll Protect Your Rights
When we talk, I will analyze the facts of your case, give you my opinion about it, and discuss my approach to it. I'll explain how we'll protect your legal rights, what your options are, and how the whole divorce and family court process works, so you'll know exactly what happens.
Plus, you'll learn how I will guide you through the family court system and how I'll protect your rights, and collect as much child support and alimony for you as possible. Moreover, we will discuss the terms of a fair and reasonable divorce settlement. I will also tell you about my fees.
In summary, with my help you'll get:
A free initial phone consultation.
Personalized attention. I'll return your phone calls promptly, keep you informed, and answer all
questions to help you rebuild your life.
Experience. For over 29 years I've helped people just like you survive divorce.
Aggressiveness. While I will seek to resolve your case quickly and in a fair manner, if
necessary, I will also take a tough stance to protect your rights and interests.
So, if you want an attorney you can talk to, who understands what you want, who is interested in you and your case, and who fights to get you results, call me today at (732) 257-0708 for your free phone consultation. You can also reach me on my cell phone (908) 208-8658.
Free Initial Consultation
The first phone consultation is free, so there is no risk on your part; and you'll be able to get all your questions answered. If you would like to set up an in-person consultation then there is a $75 fee for a forty-five minute meeting. At our meeting I will give you an overview of your case, a proposed course of action, and an estimate as to the entire cost.
In any event, at the end of the consultation you'll be more knowledgeable, you'll know what to expect in the divorce process and in the family court system, and be able to make more informed decisions about your case.
Mr. Sliwinski's legal practice covers many areas of family law in addition to divorce and divorce issues:
Alimony
Child custody
Child support
College contribution
Divorce
Domestic violence
Emancipation
Equitable distribution
Grandparent visitation rights
Marital torts
Paternity
Post-judgment motions
Premarital and cohabitation agreements
Property division
Reduction of child support and alimony
Relocation
Spousal support
Termination of parental rights
Visitation rights
The Law Office of Theodore Sliwinski, Esq. is pleased to answer all of your questions. For the most up-to-date information on divorce, Mr. Sliwinski has written a comprehensive website, available here:
Grounds for divorce
New Jersey law offers several grounds for divorce, including fault and no-fault divorce causes of action. Click on this link for a document that lists and discusses all possible options for your divorce.
Divorce procedure
Deciding that a divorce is the best possible course of action is always difficult choice. Unfortunately, the process of obtaining that divorce can be nearly as stressful. Click here for Mr. Sliwinski's document on the entire divorce procedure, from jurisdiction and complaint through final legal separation.
Divorce-related issues
Divorces are not simple. A lot of information must be available to completely dissolve a marriage. Click here for Mr. Sliwinski's plain-speak explanation of all issues that arise from a divorce, including:
Alimony
Child support and child care
Child custody and parenting plans
Equitable distribution
Settlement agreements
Family law issues after the divorce
Even after your divorce is finalized, more issues can come up that require legal counsel. Mr. Sliwinski offers this information on domestic relations law regarding post-divorce issues.
Modifying payment agreements
Child's education expenses
Relocation
Premarital and cohabitation agreements
To ensure that you are legally protected when you enter a committed relationship, consult a family law attorney. Theodore Sliwinski, Esq. has written this document of useful, understandable information on pre-nup and cohabitation agreements.
Domestic violence
You do not have to take physical or mental abuse by your spouse or significant other. An experienced New Jersey family lawyer can help you fight back in court. If you have been abused in your relationship, read this document, provided by Mr. Sliwinski, about what domestic violence is and how you can stand up for yourself.
If you do not see your specific problem addressed on these websites or the above documents, feel free to call the firm to schedule a consultation.
Your initial phone consultation is always free
Mr. Sliwinski, Esq. is interested in learning about your legal matters. Located in East Brunswick, the law office of Theodore Sliwinski, Esq. serves New Jersey residents in many legal capacities, and is available 24 hours a day, seven days a week, with options for home, hospital, and jail visits to those in need of an experienced lawyer. Call the law firm anytime at 732-257-0708 to schedule a free initial phone consultation or contact the firm online.